Want to Learn Why Brazilian Jiu-Jitsu is the Fastest Growing Martial Art in the World?
Jiu-Jitsu is the fastest growing Martial Art in the world because it is a practical self-defense system that is also a fun sport. It is practiced by kids and adults of all ages around the world.
Royce Gracie proved in the first three Ultimate Fighting competitions that a smaller and weaker opponent can over-come a larger, and stronger opponent using skill and strategy.
At Gracie Farmington Valley, we have mixed, professional Brazilian Jiu-jitsu instruction and the best stand up Self-Defense available to create a unique training environment for the whole family. The idea is to help students of all skill levels and abilities follow their interests, while having fun with their friends and getting into the best shape of their lives.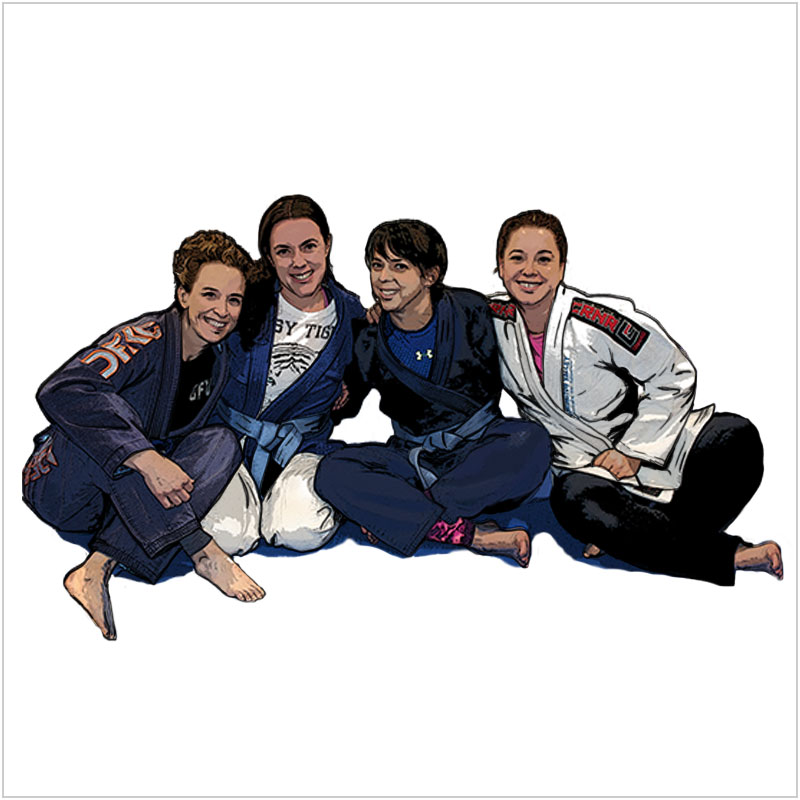 Women's strategy is more important than developing strength and power. We offer special class
Developing self confidence, discipline and clear thinking under stress are core tenants of our kid's Jiu-Jitsu and self-defense programs.
"Love Gracie Farmington Valley! Our whole famliy is training at GFV."
— Chris Jay